Telescopic wheel loader Telescopic wheel loader 2838 T
The smallest Thaler with telescopic boom.
Reaches further.
Technical details
| | |
| --- | --- |
| Engine | 3-cylinder-yanmar-38hp, 28,2 kW (38 hp) |
| Displacement | 1642 ccm |
| Exhaust gas treatment | Yes |
| Cooling | Water cooler, Oil cooler |
| Hydrostatic drive / Pressure | Hydrostat/ 365 bar |
| Lifting capacity | 2000 kg |
| Standard tires | 400/50-15 (Breitbereifung) mit 6-Loch Felge |
| Working hydraulics / Pressure | ca. 51 l/min / 180 bar |
| Tipping load machine straight with bucket (tele arm fully out) | 690 kg |
| Tipping load machine straight with bucket (tele arm fully in) | 1320 kg |
| Tipping load machine straight pallet forks (tele arm fully in) | 1020 kg |
| Speed in km/h | 18 km/h (2 stage) |
| Battery | 12V-75AH |
| Volume Diesel tank | 50 l |
| Volume Hydraulic oil tank | 50 l |
| Width | 1380 mm |
| Load-over height (tele arm fully out on telescop loaders) | 3897 mm |
| Load-over height (tele arm fully in on telescop loaders) | 2480 mm |
| Height | 2240 mm |
| Operating weight | 2800 kg |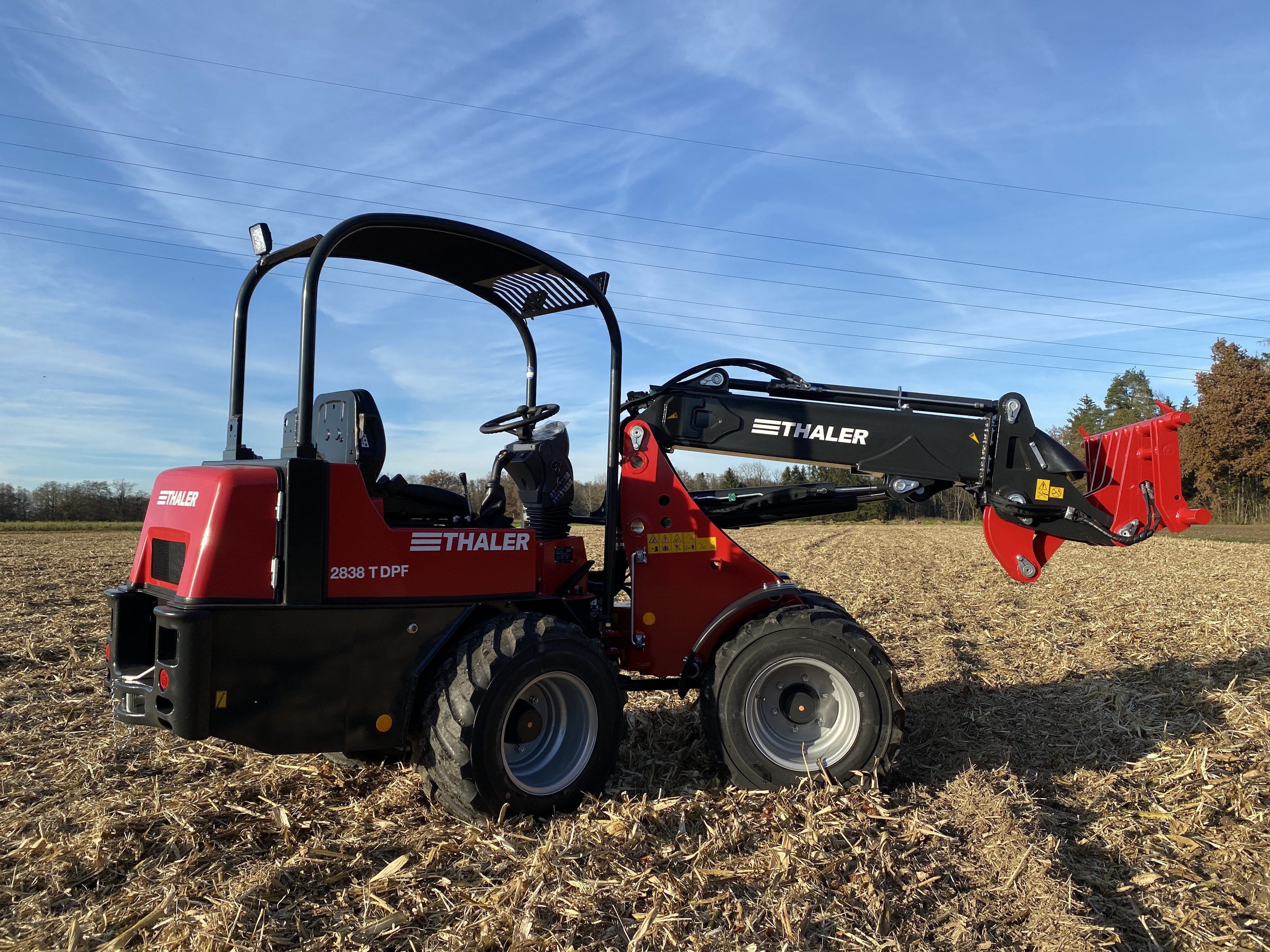 Highest reach in the medium class.
Not only our strongest model in the medium class but the one that reaches the farthest.
The same Yanmar engine as in the model 2838 L/S/H produces 38 hp, to provide you with plenty of power reserve. It meets the Stage V emission standards and is equipped with a diesel oxidation catalyst (DOC) and a diesel particulate filter (DPF). No AdBlue needed.
It provides a significant reduction of air pollution, for a clean future.
The DPF comes with a 6000 hours maintenance free promise, so no worries here.
The telescopic boom can extend for 75 cm and reaches a load-over-height of 3,89 m.
A width of 1,38 meters chips in a great deal of stability.
The power train is electronically controlled for optimal performance at all times. It sends the power to the planetary drives for even more increased torque available at every wheel.
The 2838 comes with a reliable, maintenance free wet multiple-disk-brake, to keep precise control no matter what's happening around you. It is triggered by a Thaler inch-brake-pedal that unites the inch-mechanism for creeping and your brake-action in just one pedal.
For even more convenient handling.
Since we know what's important every 2838 comes with an adjustable digital steering column, 3 LED working lights, an adjustable ergonomic seat, an ergonomic joystick for one-hand-operation and the Thaler inch-brake-pedal.
Optional is our patented Fops-Rops canopy. If you ever need to lower the protective roof by 25 cm, it´ll be done hydraulically. You stay seated and fully protected. A lot more additional features are available to specialize your 2838 H to your needs.
We offer a wide variety of attachments. e.g. mowing, sweeping, pushing snow or stack hay bales. You name it.
All of your attachments, of course, will be changed with a hydraulic quick hitch. Again, you stay seated. Work smarter and faster.
Contact us to find out more about how you can benefit from the strength and abilities of the Thaler 2838.

Standard equipment
3 LED working lights
120 kg of additional ballast
adjustable ergonomic seat
Thaler inch-brake-pedal - allows to creep and brake with just one pedal
planetary drive
adjustable digital multi-purpose steering column
hydraulic quick hitch
optimized parallel motion
high tensile Thaler articulated pendulum joint provides constant all wheel ground contact
2 steering rams
maintenance free wet multiple disc brake
DPF maintenance free minimum 6000 hrs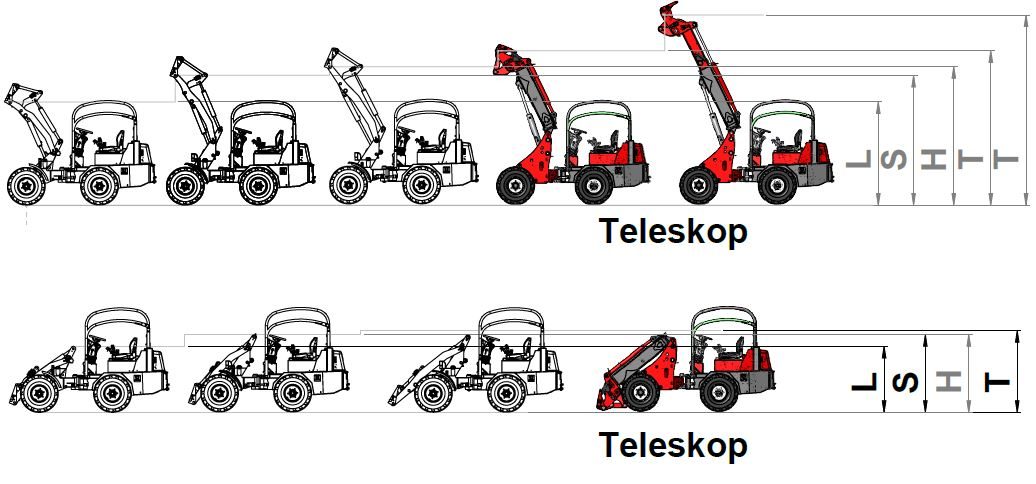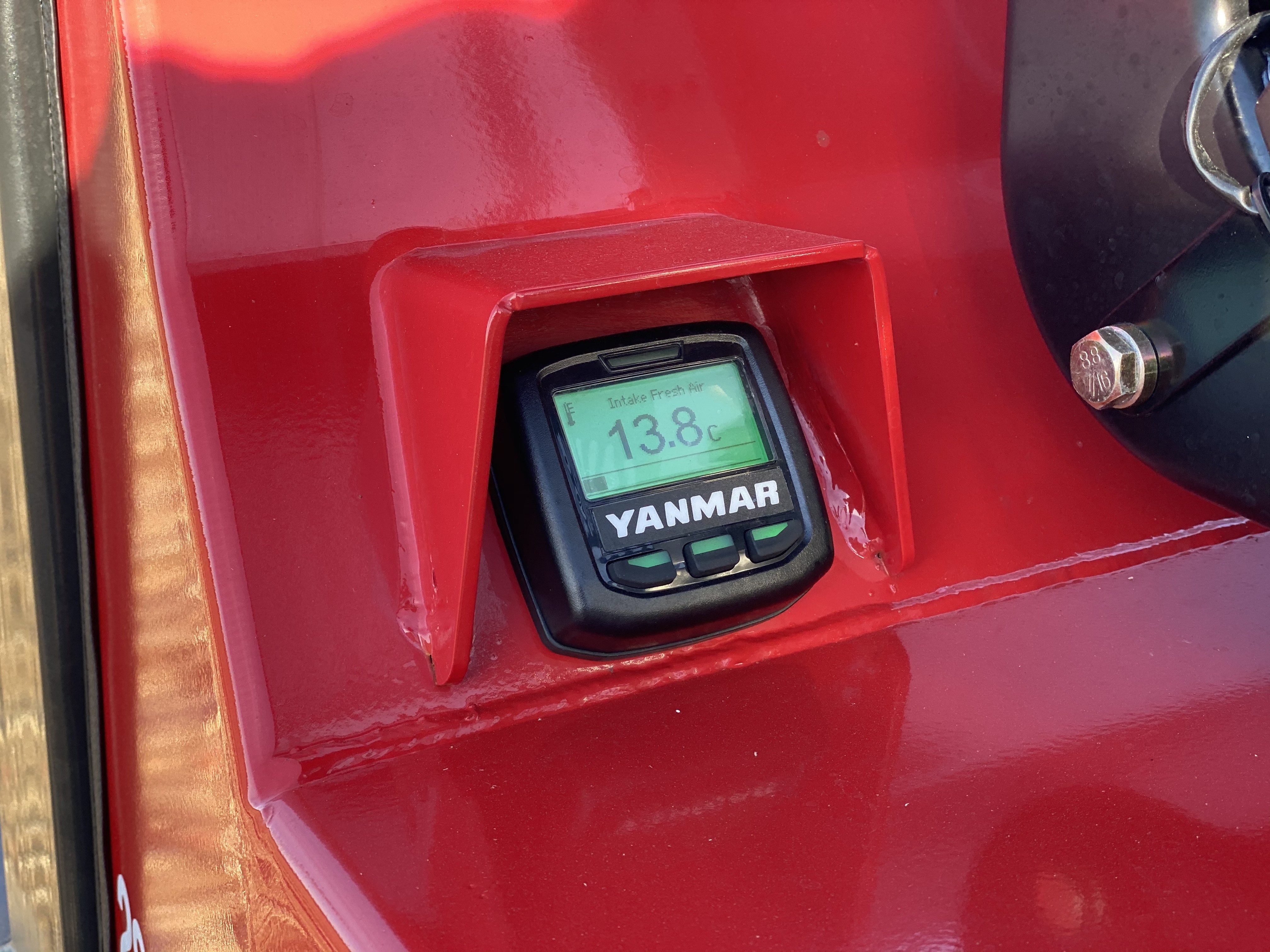 high-quality Yanmar technology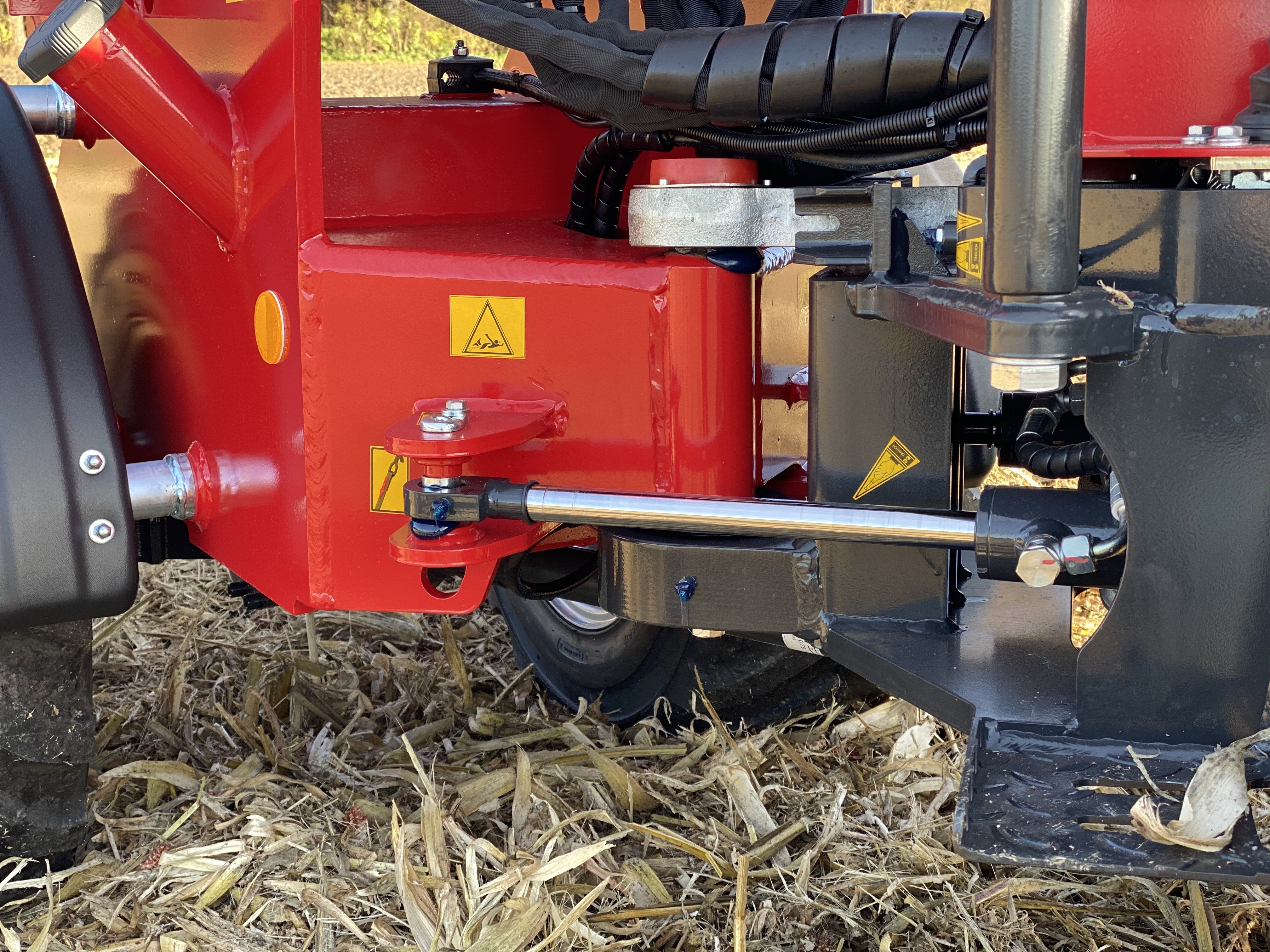 high tensile Thaler articulated pendulum joint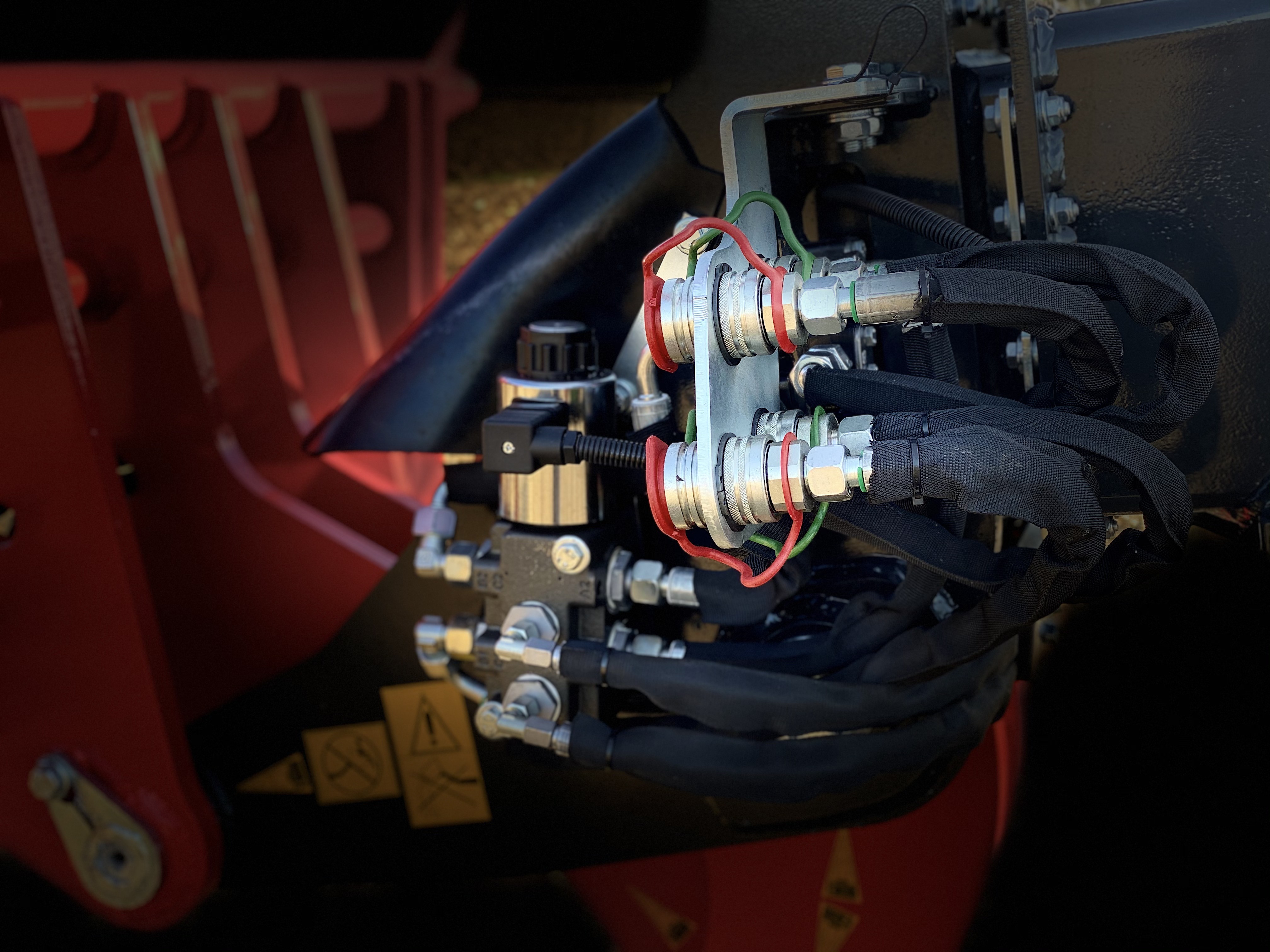 standard equipment: third control circuit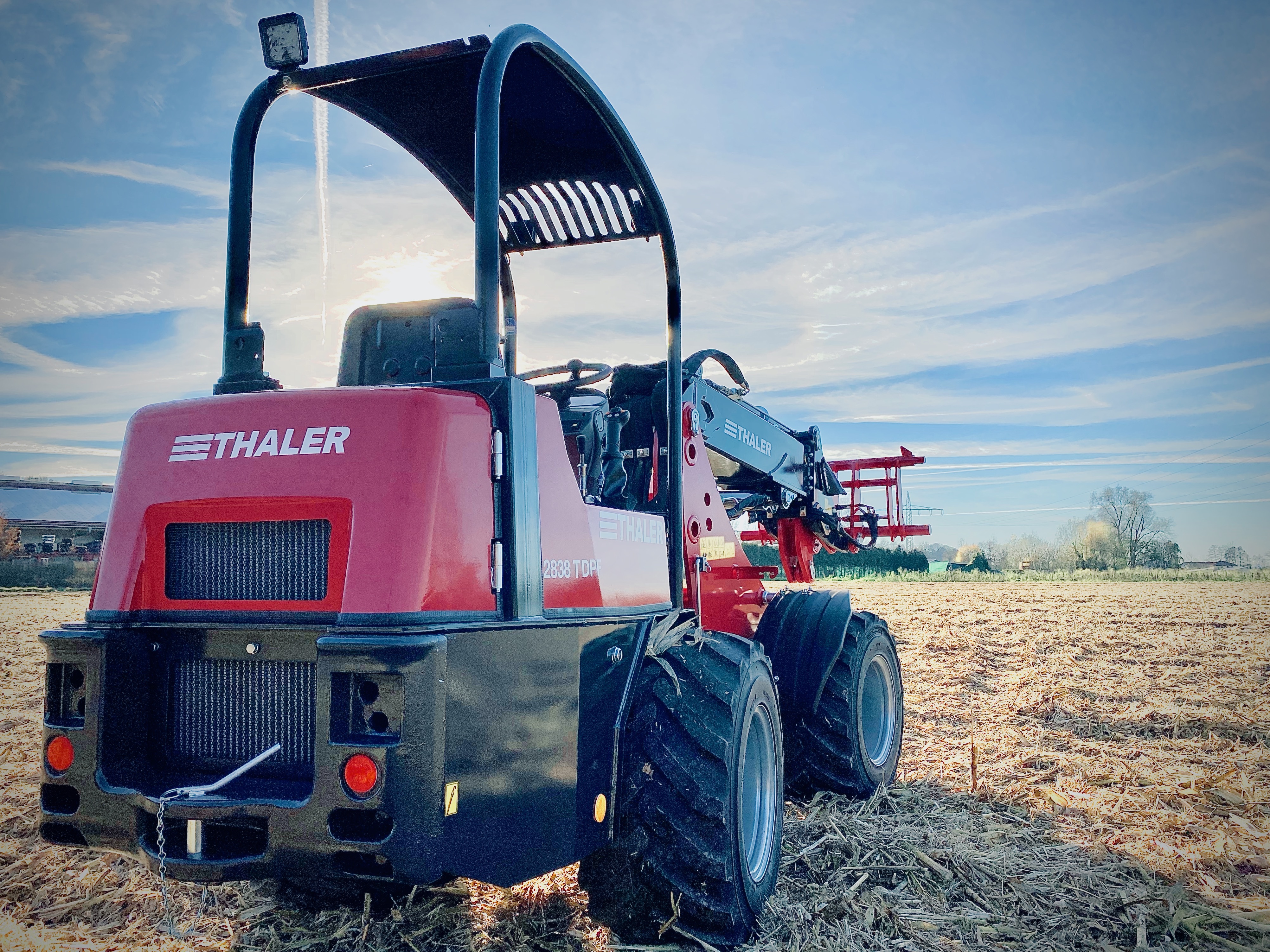 120 kg additional ballast

durable high quality 2 component finish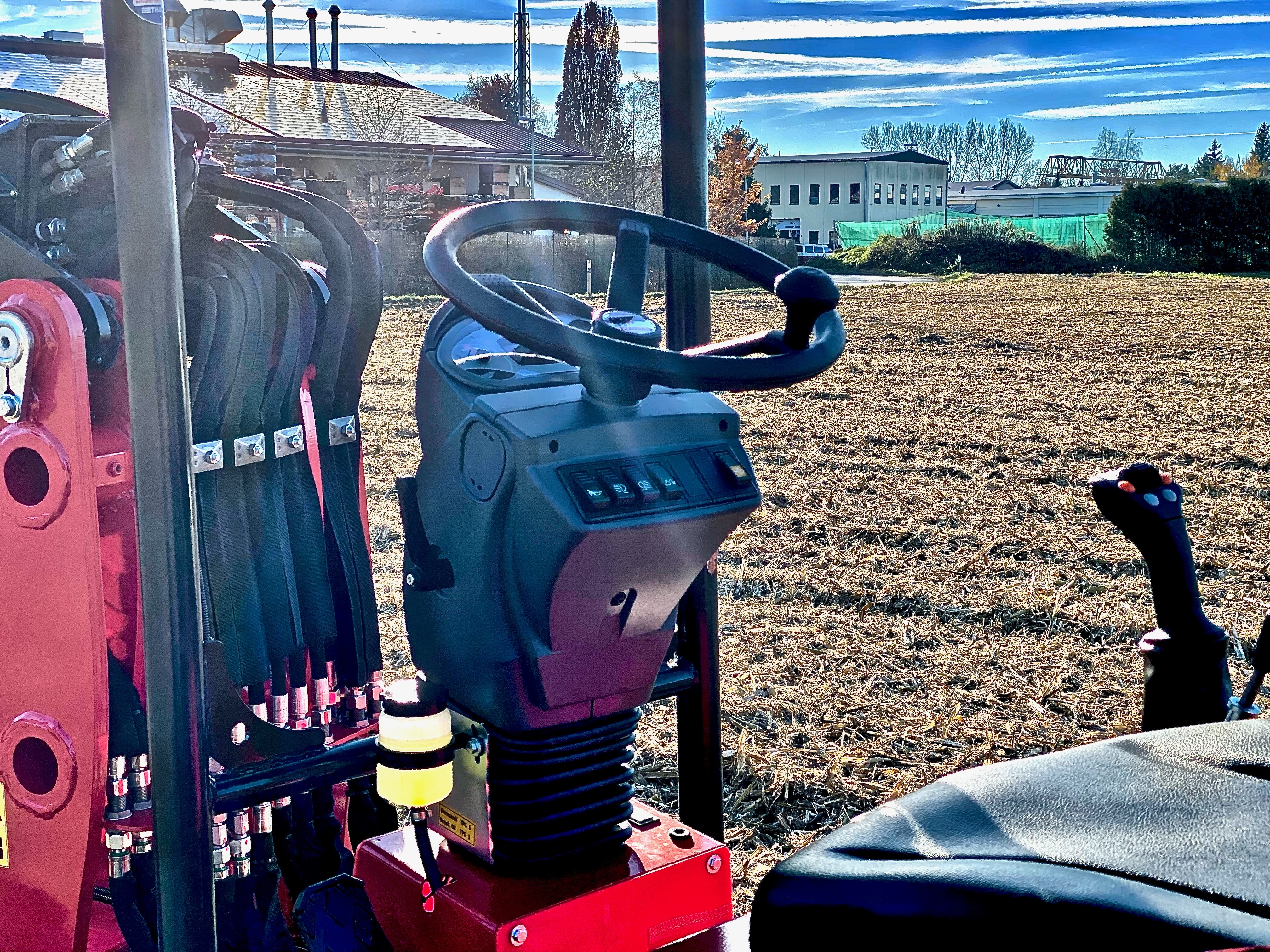 clearly arranged, state of the art, ergonomic workplace

Pictures may display additional equipment
Please note that pictures may display series L/S/H
Errors and omissions are excepted

Telescopic wheel loader compared
Engine
Displacement
Exhaust gas treatment
Cooling
Hydrostatic drive / Pressure
Transmission
Lifting capacity
Standard tires
Working hydraulics / Pressure
Tipping load machine straight with bucket (tele arm fully out)
Tipping load machine straight with bucket (tele arm fully in)
Tipping load machine straight pallet forks (tele arm fully in)
Speed in km/h
Battery
Volume Diesel tank
Volume Hydraulic oil tank
Width
Load-over height (tele arm fully out on telescop loaders)
Load-over height (tele arm fully in on telescop loaders)
Height
Operating weight
3-cylinder-yanmar-38hp, 28,2 kW (38 hp)
1642 ccm
Yes
Water cooler, Oil cooler
Hydrostat/ 365 bar
2000 kg
400/50-15 (Breitbereifung) mit 6-Loch Felge
ca. 51 l/min / 180 bar
690 kg
1320 kg
1020 kg
18 km/h (2 stage)
12V-75AH
50 l
50 l
1380 mm
3897 mm
2480 mm
2240 mm
2800 kg

4-cylinder-yanmar-48hp, 35,4 kW (48 hp)
2190 ccm
Yes
Water cooler, Oil cooler
Hydrostat/ 365 bar
axialkolbenmotor-gelenkwelle
2500 kg
400/50-15 (Breitbereifung) mit 6-Loch Felge
ca. 51 l/min / 200 bar
1270 kg
2280 kg
1330 kg
2070 kg
20 km/h (2 stage)
12V-75AH
50 l
50 l
1386 mm
3897 mm
3142 mm
2270 mm
3300 kg

4-cylinder-Yanmar, 53 kW (72 hp)
3320 ccm
Yes
Water cooler, Oil cooler
Hydrostat/ 365 bar
axialkolbenmotor-gelenkwelle
4000 kg
405/70-R20ET+30 AS
ca. 75 l/min / 200 bar
3000 kg
2500 kg
25 km/h (2 stage)
12v-100AH
50 l
70 l
1730 mm
4460 mm
3550 mm
2570 mm
5200 kg

4-cylinder-yanmar-48hp, 35,4 kW (48 hp)
2190 ccm
Yes
Water cooler, Oil cooler
Hydrostat/ 365 bar
axialkolbenmotor-gelenkwelle
2500 kg
400/50-15 AS Profil mit 6-Loch Felge
ca. 51 l/min / 200 bar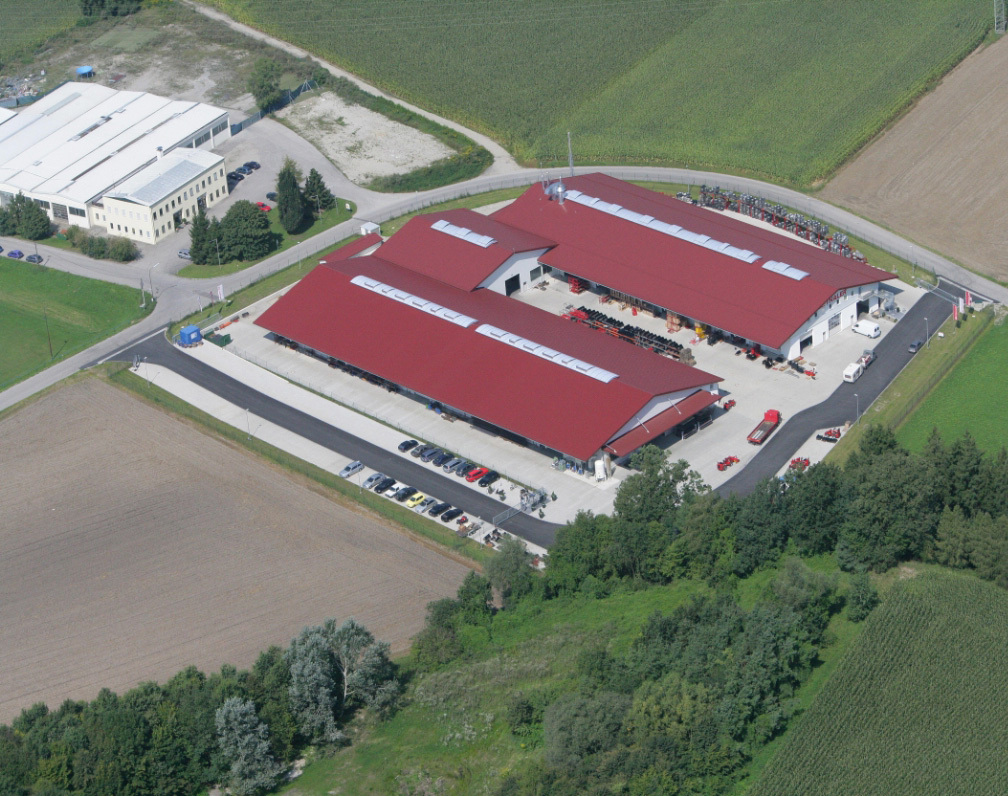 Consulting and Sales
Your concern is our concern