patented hydraulic lowerable Fops-Rops roof
If you found your perfect Thaler loader but the height turns out to be a problem, it won´t be a problem anymore. With our patented Fops-Rops roof you lower the height of your loader hydraulically by 25 cm.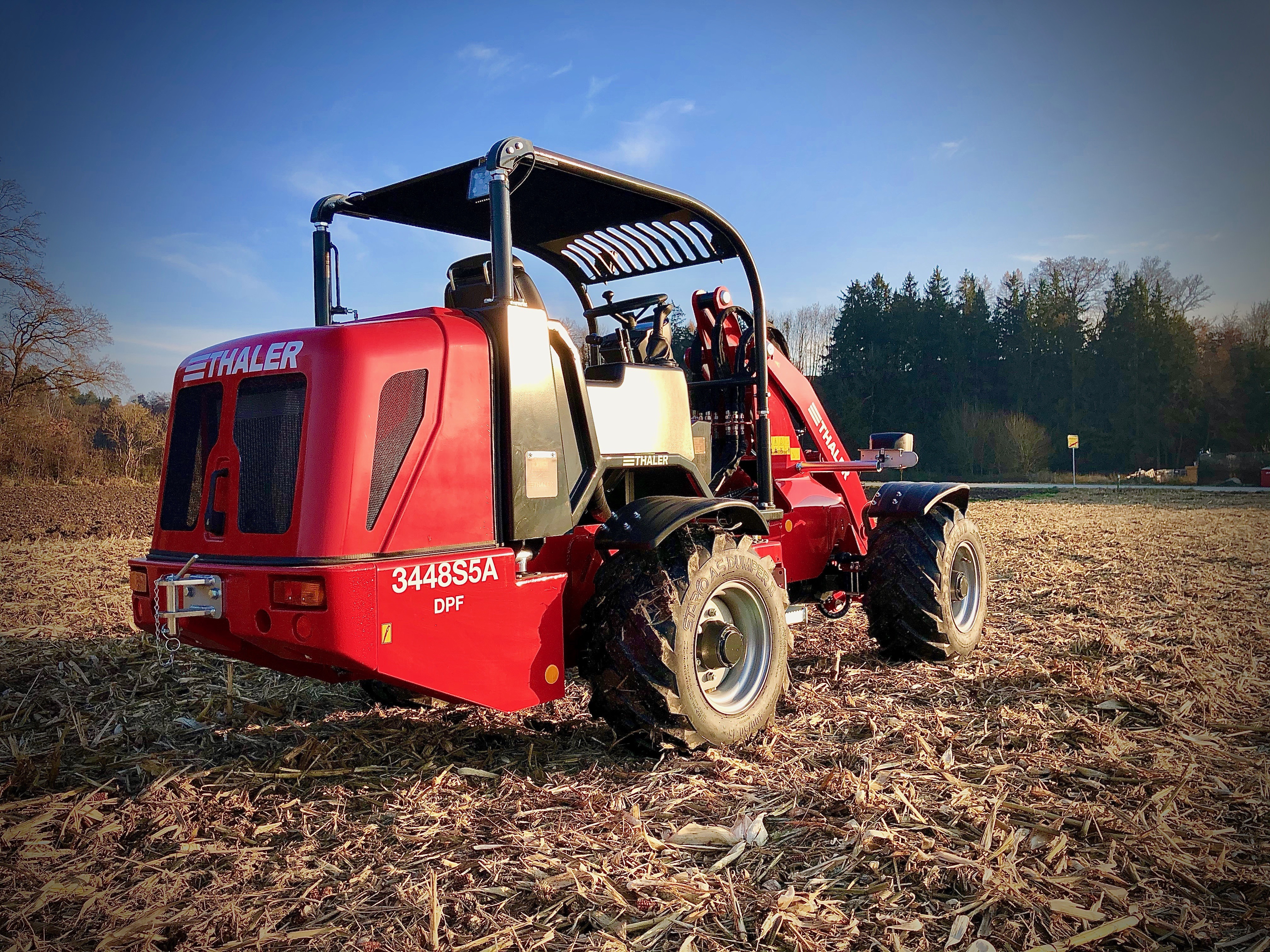 Duck and away!
Our patented Fops-Rops canopy enables any Thaler loader without a cabin to lower the height of the protective roof in seconds by 25 centimeters.
You operate the canopy while you not only stay seated, but fully protected! So now even lower entryways won´t be troubling you anymore.
The following clearance will be possible with the patented Fops-Rops canopy:
series 2220/2226/2320/2326 - 191 cm
series 2230 - 196 cm
series 2438/2838 - 199 cm
series 3448 - 202 cm
Not available for 1220, 48T18 and 4275T.
Not available for machines bought with optional cabin.
Yard loader 19 hp compared
Engine
Displacement
Exhaust gas treatment
Cooling
Hydrostatic drive / Pressure
Transmission
Lifting capacity
Standard tires
Working hydraulics / Pressure
Tipping load machine straight pallet forks (tele arm fully in)
Width
Load-over height (tele arm fully out on telescop loaders)
Height
Operating weight
3-cylinder-yanmar, 14,6 KW (19hp)
900 ccm
No
Water cooler, Oil cooler
hydrostatic transmission with autmotive control
4 wheel hub motors
750 kg
7.00-12 AS
ca. 33 l/min / 180 bar
600 kg
16 km/h (1 stage)
12V-45AH
25
25
880 mm
2080 mm
1999 mm
1010 kg

3-cylinder-yanmar, 14,6 KW (19 PS)
900 ccm
No
Water cooler, Oil cooler
Hydrostat /230 bar
2-oil-motors
1500 kg
7.00-12 AS Profil mit 4-Loch Felge
ca. 33 l/min / 180 bar
1200 kg
1100 kg
11 km/h (1 stage)
12V-45AH
28 l
36 l
920 mm
1940 mm
2160 mm
1560 kg

3-cylinder-yanmar, 14,6 KW (19hp)
900 ccm
No
Water cooler, Oil cooler
Hydrostatický pohon/tlak 230 bar
2-oil-motors
1500 kg
7.00-12 AS Profil mit 4-Loch Felge
ca. 33 l/min / 180 bar
1100 kg
900 kg
11 km/h (1 stage)
12V-45AH
37 l
36 l
920 mm
1940 mm
2160 mm
1560 kg

3-cylinder-yanmar-19ps
900 ccm
No
Water cooler, Oil cooler
hydrostat with automatic control /230 bar
radial piston motor-cardan shaft
1500 kg
7.00-12 AS Profil mit 6-Loch Felge
max. ca. 33 l/min /230 bar
1200 kg
1100 kg
15 km/h (1 stage)
12V-45AH
28 l
36 l
920 mm
1940 mm
2160 mm
1560 kg

3-cylinder-yanmar-19ps
900 ccm
No
Water cooler, Oil cooler
hydrostat with automatic control /230 bar
radial piston motor-cardan shaft
1500 kg
7.00-12 AS Profil mit 6-Loch Felge
max. ca. 33 l/min /230 bar
1100 kg
900 kg
15 km/h (1 stage)
12V-45AH
28 - 37 l
36 l
920 mm
2480 mm
2160 mm
1610 kg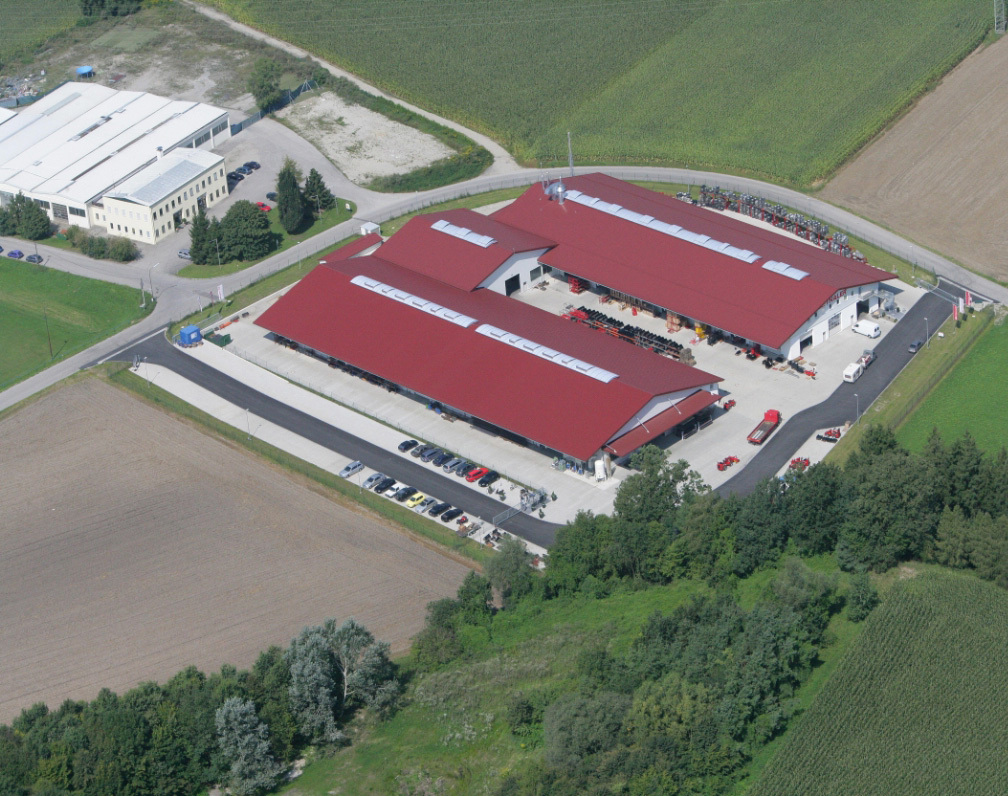 Consulting and Sales
Your concern is our concern