Yard loader 19 hp Yard loader 2220 L
Fits through every door.
The smallest Thaler.
Technical details
| | |
| --- | --- |
| Engine | 3-cylinder-yanmar, 14,6 KW (19 PS) |
| Displacement | 900 ccm |
| Cooling | Water cooler, Oil cooler |
| Hydrostatic drive / Pressure | Hydrostat /230 bar |
| Transmission | 2-oil-motors |
| Lifting capacity | 1500 kg |
| Standard tires | 7.00-12 AS Profil mit 4-Loch Felge |
| Working hydraulics / Pressure | ca. 33 l/min / 180 bar |
| Tipping load machine straight with bucket (tele arm fully in) | 1200 kg |
| Tipping load machine straight pallet forks (tele arm fully in) | 1100 kg |
| Speed in km/h | 11 km/h (1 stage) |
| Battery | 12V-45AH |
| Volume Diesel tank | 28 l |
| Volume Hydraulic oil tank | 36 l |
| Width | 920 mm |
| Load-over height (tele arm fully out on telescop loaders) | 1940 mm |
| Height | 2160 mm |
| Operating weight | 1560 kg |

A gifted talent.
Whether you go through low barn doors, into tiny stables, narrow gates or around tight corners. Due to its the 2220 L fits virtually anywhere.
The model L is equipped with a lower front car and a shorter boom. This provides higher stability as well as the higher tipping load then the Model S. With a tipping load of 1150 kg this compact loader is a handy multi-purpose machine that can be put to work anywhere.
If the already low height should ever turn out to be a problem, there is a simple solution. Our optional available patented FOPS-ROPS canopy can be lowered hydraulically by 25 centimeters while you stay not only seated, but fully protected.
The 2220 L effortlessly lifts heavy weights, feeds livestock, stacks boxes or hay.
It's maneuverability and small dimensions in combination with its high stability enable it to work even in tightest spaces.
Hard labour that had to be carried out by hand will now be done by the 2220 L. Even our smallest model is equipped with a Thaler inch-pedal for creeping while being able to apply full lifting force. We also offer a variety of options to fit the 2220 L better to your needs.
A lot of available attachments make the 2220 an even more versatile loader. Besides buckets and pallet forks you can now for example mow, sweep or even snow plough.
Allow us to advise you on this topic and find out how a Thaler 2220 can improve your daily work routine.
Standard equipment
convenient access, no drive shaft hump
large combined water+oil cooler
lower front car
Thaler inch-pedal
optimized parallel-motion
adjustable steering column
adjustable, comfortable seat
high tensile Thaler articulated pendulum joint
hydraulic quick hitch
LED working light
easy accessible lubrication points
third hydraulic control circuit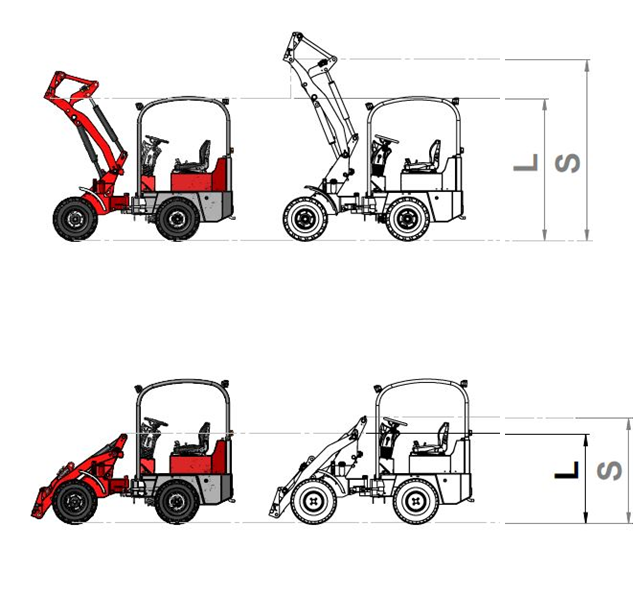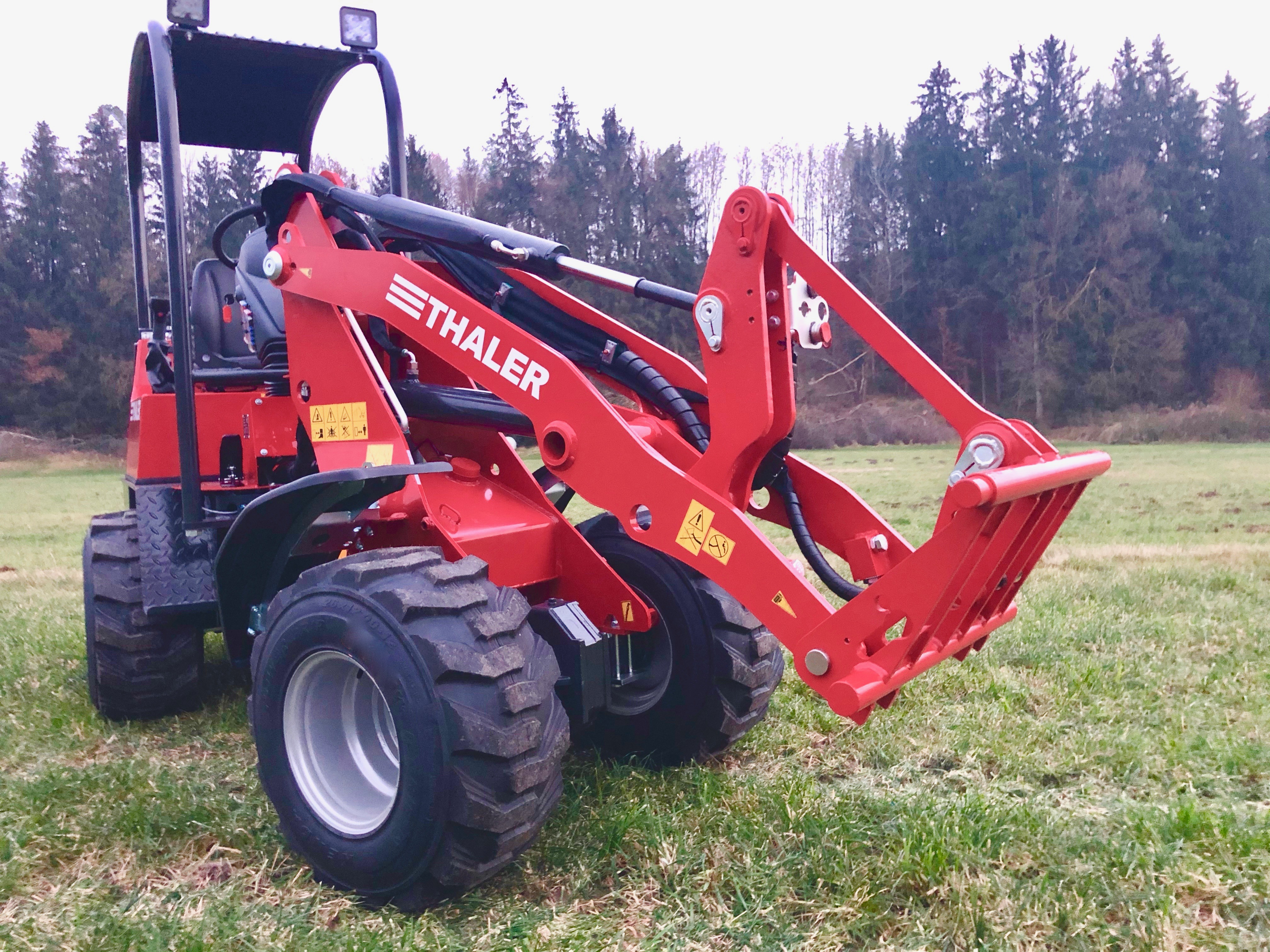 high-quality all-wheel-drive
high tensile Thaler articulated pendulum joint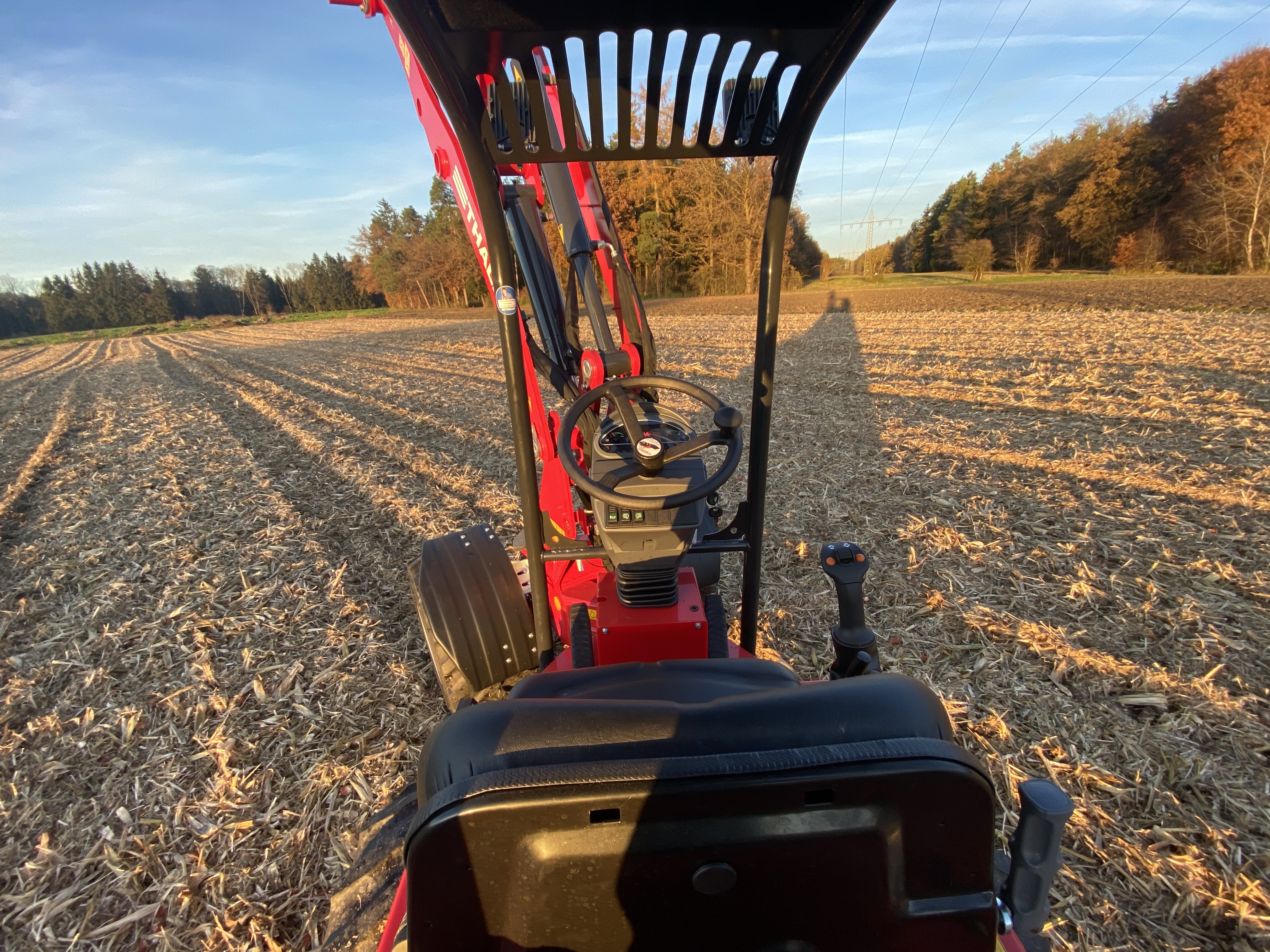 clearly arranged, state of the art, ergonomic workplace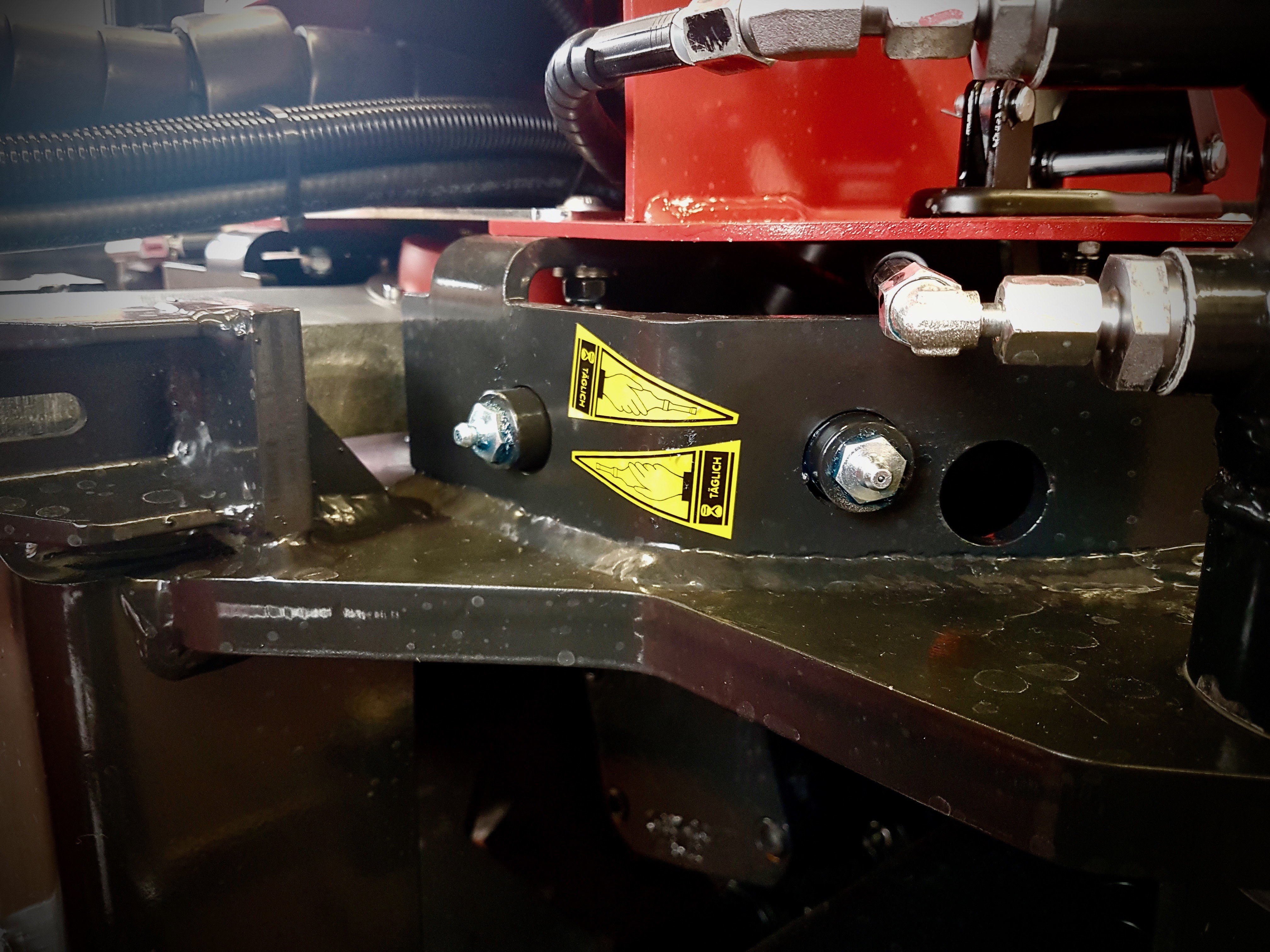 easily accessible lubrication points
easily accessible three-way-valve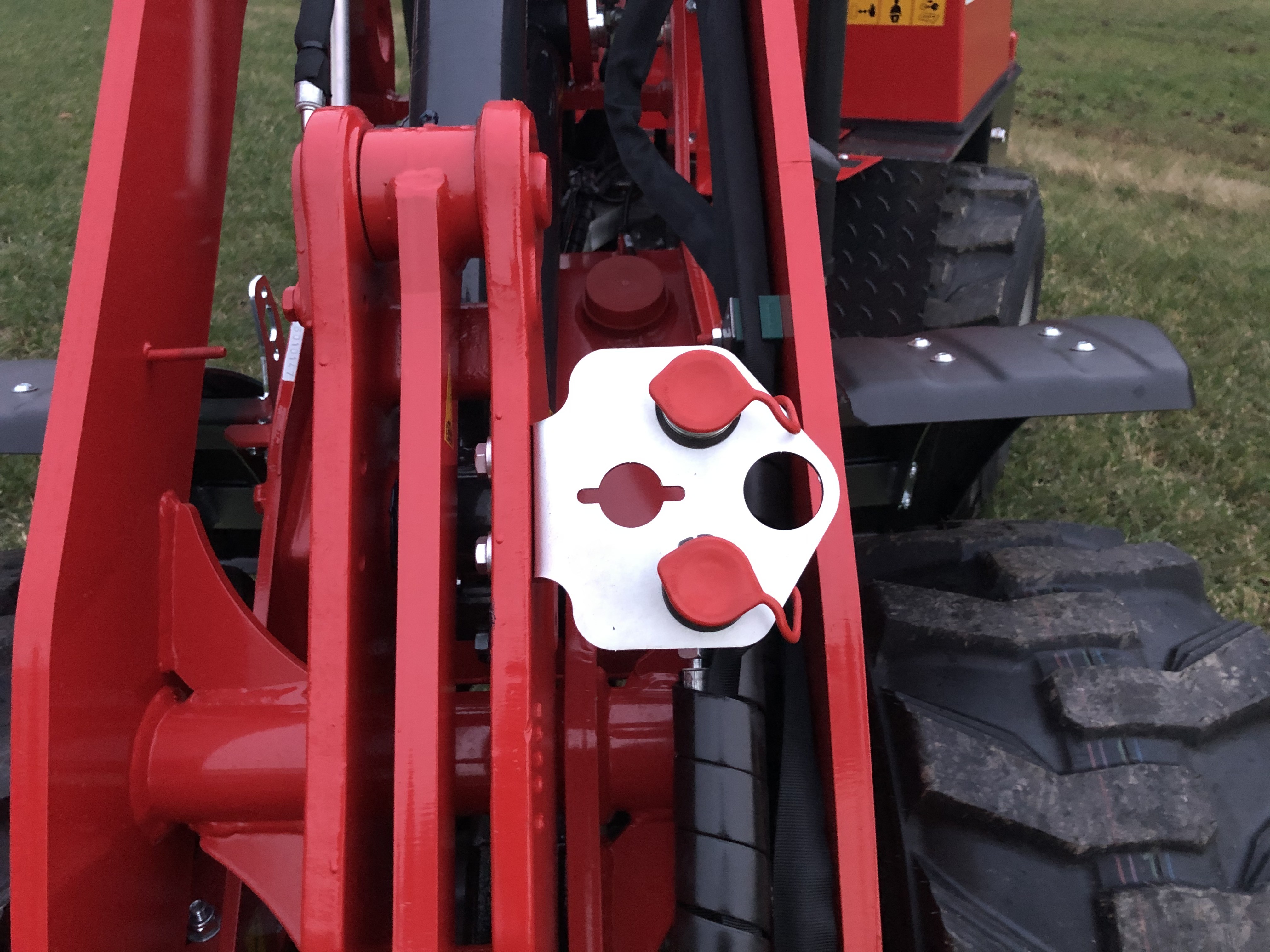 standard equipment: third control circuit
Pictures may display additional equipment

Please note that pictures may display series L/S/H
Errors and omissions are excepted.
Yard loader 19 hp compared
Engine
Displacement
Exhaust gas treatment
Cooling
Hydrostatic drive / Pressure
Transmission
Lifting capacity
Standard tires
Working hydraulics / Pressure
Tipping load machine straight with bucket (tele arm fully in)
Tipping load machine straight pallet forks (tele arm fully in)
Speed in km/h
Battery
Volume Diesel tank
Volume Hydraulic oil tank
Width
Load-over height (tele arm fully out on telescop loaders)
Height
Operating weight
3-cylinder-yanmar, 14,6 KW (19hp)
900 ccm
No
Water cooler, Oil cooler
hydrostatic transmission with autmotive control
4 wheel hub motors
750 kg
7.00-12 AS
ca. 33 l/min / 160 bar

3-cylinder-yanmar, 14,6 KW (19 PS)
900 ccm
No
Water cooler, Oil cooler
Hydrostat /230 bar
2-oil-motors
1500 kg
7.00-12 AS Profil mit 4-Loch Felge
ca. 33 l/min / 180 bar

3-cylinder-yanmar, 14,6 KW (19hp)
900 ccm
No
Water cooler, Oil cooler
Hydrostatický pohon/tlak 230 bar
2-oil-motors
1500 kg
7.00-12 AS Profil mit 4-Loch Felge
ca. 33 l/min / 180 bar

3-cylinder-yanmar-19ps
900 ccm
No
Water cooler, Oil cooler
hydrostat with automatic control /230 bar
radial piston motor-cardan shaft
1500 kg
7.00-12 AS Profil mit 6-Loch Felge
max. ca. 33 l/min /230 bar

3-cylinder-yanmar-19ps
900 ccm
No
Water cooler, Oil cooler
hydrostat with automatic control /230 bar
radial piston motor-cardan shaft
1500 kg
7.00-12 AS Profil mit 6-Loch Felge
max. ca. 33 l/min /230 bar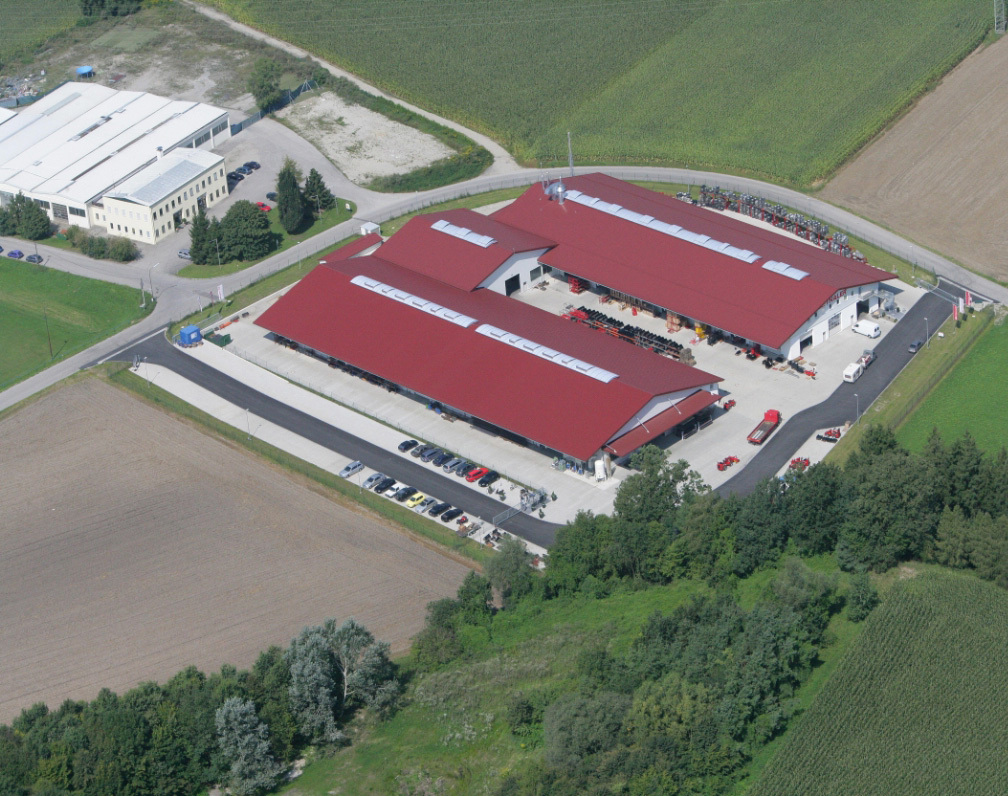 Consulting and Sales
Your concern is our concern